Lex Bell
Entrepreneur & Architect
BArch, P.G DIP, RIBA, ARB, WELL AP, BREEAM ASSOC.
Welcome.

Lex is a Serial Entrepreneur, Architect and Investor. His vision is to facilitate the transition to a sustainable future through every venture he undertakes, bringing true value to the businesses he is involved in, for the greater benefit of the world.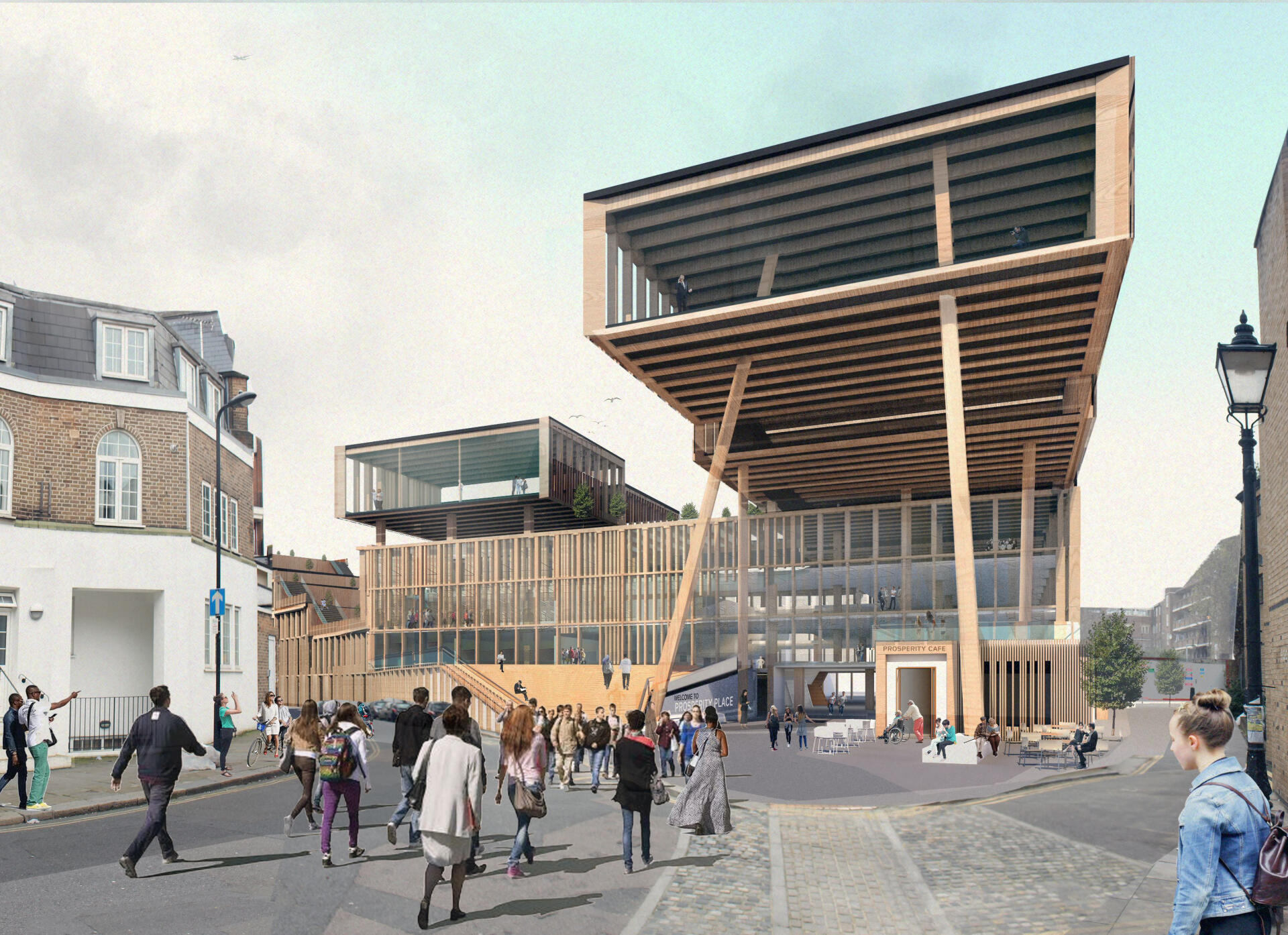 Work
Prosperity Place located in the floundering, deprived heart of Somerstown is a communal facility for all ages, ethnicities and abilities focused on innovation, reskilling and human resilience for lifelong learning at a time where the threat of automation and overpriced standardised education systems are failing to drive prosperity from the ground up moving into the fourth industrial revolution; causing intergenerational isolation, lack of social mobility and perpetual distraction by the technologies that were meant to liberate us.

The scheme promotes skill exchange and learning through tapping into the limitless resource of digitally available information. Digital information is an ether of knowledge with no physical form and the structures of resource centres must become more flexible and creative when interfacing with the virtual. Through rethinking spatial environments that evoke awareness, participation, and immersive environments for the production and consumption of digital knowledge, Prosperity Place narrows the societal divide, providing new systems and spaces for public education and cultivating an invigorating social culture of use, allowing people to prosper through communal interaction and the pursuit of meaningful work.

Situated within the 'Knowledge Quarter', the campus has a program of open access civic education space, a pre-school, elderly day facilities and private work / incubator space for local start-up businesses - initially funded by both the £1 Billion Camden Investment programme and the £114 million Skills for Londoners Capital Fund from the Mayor of London.
About
Lex is a highly competent designer and architect, having worked on many high profile mixed use & residential projects at HOK London.

He has founded several successful startups and is on the quest to bring sustainability into practice.
Contact
Complete the form below. Get in touch.